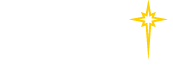 Find a Practice/Location
View All

Application

Unique for the academic year 2020-21, St. Luke's Dermatology will be recruiting for 2 classes of Dermatology residents. Because of our new program status, we are fortunate to take applicants to start July 2020 in a PGY2 Dermatology position. We are offering at least 2 PGY2 positions starting in July 2020. These applicants must have completed a Transitional Year/Preliminary Year residency and have graduated from a US medical school. If you are interested in this program, you will use NRMP program number 2176080R0.
For all other applicants who would be applying for the start of Dermatology residency in July 2021, please use the NRMP program number 2176080A0.
Regardless of your prospective start date, the deadline for our program is October 1, 2019. All applicants must have graduated from a LCME-approved medical school and apply through the Electronic Residency Application Service (ERAS). Our 10 Digit ACGME ID is 0804100107. We also require three letters of recommendations and must be specifically assigned by you to be transmitted to us through ERAS (hard copies will not be accepted).
Selected candidates are invited for interviews in November and December and Match Day is March 20, 2020. Good luck!
For more information on the rank process and specific deadlines, please see: http://www.nrmp.org/match-calendars/