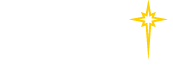 Find a Practice/Location
View All

Application

Applications are accepted via ERAS. Please visit https://students-residents.aamc.org/applying-residency/applying-residencies-eras/ to apply. Applications are reviewed late November and December, with interviews occurring in January-March for the following academic year. The timeline of dates are listed below.
June 6, 2020
ERAS 2020 Season Begins
Applicants can register on MyERAS (https://apps.aamc.org/myeras-web/#/landing) and begin working on their application.
November 21, 2020
Fellowship applicants may apply to December application cycle programs only.
December 1, 2020
December application cycle programs start receiving applications.
May 13, 2020
Match results available for December application cycle programs.
May 31, 2020
ERAS 2020 Season Ends: MyERAS closes at 5 p.m. ET
Information to be included with application are as follows
Three letters of recommendation
Proof of BLS, ACLS, ATLS, PALS if applicable
CV
Personal Statement
Please note applications will not be reviewed until a complete packet with all required materials is received.
Gregory Domer, MD
Program Director
801 Ostrum Street
Bethlehem, PA 18015
Please contact Dr. Domer, via email at Gregory.Domer@sluhn.org with any questions.