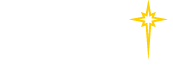 Find a Practice/Location
View All

Surgical Critical Care Fellowship
St. Luke's Surgical Critical Care Fellowship seeks to provide fellows with a leading-edge learning experience through a carefully designed curriculum, clinical exposure and research opportunities. This educational approach results in graduates of the fellowship and develops leaders in the field of Trauma and Critical Care.
We offer a 2-year Surgical Critical Care Fellowship for emergency medicine graduates and a 1-year Fellowship for graduates of surgical programs. St. Luke's was one of the first institutions to offer a 2-year track for emergency medicine residency graduates. Our 2014 fellows were the first physicians in the country to become board certified in Surgical Critical Care.
Our faculty is composed of surgical intensivists, who use a team approach to patient-focused, evidence-based care. The fellow will learn vital aspects of managing the critically ill/injured patient. Upon completion of the program, the fellow will be able to demonstrate competency in the areas of diagnostic and treatment plans, patient care management and leadership of a multidisciplinary trauma team.