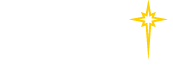 Find a Practice/Location
View All

Primary Care Sports Medicine Fellowship

St. Luke's Sports Medicine Fellowship is committed to recruiting outstanding primary care physicians to train in a unique and challenging interdisciplinary environment.
The overall goal of this training experience is to teach the primary care physician to evaluate and manage clinical issues in sports medicine. The fellow's clinical activities allow for close mentoring and supervision, while providing the opportunity for a great deal of autonomy and independence. The goals of the fellowship are accomplished by providing care to a number of organized athletic programs. Several high school and college sports coveraWathge opportunities are available. Special populations of athletic coverage will include the Special Olympics, the St. Luke's Half Marathon, USA Boxing and more.
Opportunity also is available to assist in the medical care of other sporting events such as the Pennsylvania Keystone Sports Games, the Philadelphia Triathlon and the United States Cycling Championships. Year-round weekly attendance in each of the assigned high school and college training rooms is required. Event coverage frequently occurs in the evenings and on weekends.