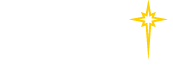 Find a Practice/Location
View All

Application

We trust that the following information will be helpful as you consider our program and wish you well during the application process. Please complete the Podiatric Dermatology Fellowship application and email along with your CV and personal statement to Maggie.Keefer@sluhn.org.
If you have any questions, please feel free to contact the Podiatric Dermatology Program.
St. Luke's Hospital – Allentown Campus
1736 Hamilton Street
Allentown, PA 18104
ATTN: Podiatric Dermatology Fellowship
Prerequisite Requirements:
Board Certification

Candidates should be a podiatric resident who has complete 3 years of postgraduate training and is eligible for board qualification by either the American Board of Foot and Ankle Surgery (ABFAS) and the American Board of Podiatric Medicine (ABPM).

Licensure

Successful candidates must have a Doctor of Podiatric Medical License when their training begins on July 1st.
No trainee will be permitted to begin clinical training unless properly licensed in Pennsylvania.

Documentation

Applicants with current or previous postgraduate training must provide documentation / verification from the previous training.