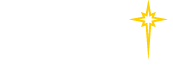 Find a Practice/Location
View All

Curriculum

The goal of St. Luke's Endocrinology Fellowship is to provide comprehensive education and training in the field of clinical Endocrinology and Diabetes.
By the end of training the fellow should be able to:
Have an advanced understanding of endocrine physiology.
Utilize knowledge gained for the diagnosis, management, treatment, and prevention of endocrine related disorders.
Critically review laboratory evaluation as well as primary literature in endocrinology.
Apply clinical, system-based, problem-based, and communication skills to the care of patients as a consultant in endocrinology.
Provide cost-conscious, ethical, humanistic care to their patients.
Form a hypothesis led research, quality improvement, or equivalent scholarly activity.
Throughout the two years of training, each fellow will build and maintain a continuity practice.
The inpatient and outpatient rotations will provide broad exposure to the field of Endocrinology at various sites within the Network. A research rotation is offered to provide an opportunity to discuss research projects with our faculty and write a research proposal.
The first year of training will focus on general care of endocrinology patients in both inpatient and outpatient settings including exposure to diabetes education and insulin pump training. The second year of training will include options for elective rotations including, but not limited to, thyroid ultrasound and biopsy, pediatric endocrinology, weight management.