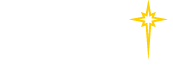 Find a Practice/Location
View All

St. Luke's Endocrinology Fellowship - Anderson Campus

Welcome to St. Luke's Endocrinology Fellowship. While we are a new program, we are part of a vast Network that is home to ten hospitals, a medical school and a rich and storied legacy of graduate medical education.
We are an ACGME accredited two-year Endocrinology Fellowship that will provide you with the skills and expertise to practice clinical endocrinology with experience in both inpatient and outpatient settings. Our mission is to train and educate future physicians to obtain medical knowledge, skills and clinical acumen, and to develop the humanistic qualities and attitudes needed to provide integrated and comprehensive care for the adolescent, adult and geriatric populations in our community.
St. Luke's Endocrinology Fellowship Mission Statement
Our mission is to prepare our fellows for excellence in knowledge and practice in the field of endocrinology. We strive for fellows to be able to provide quality, evidenced-based, and compassionate care in the clinical setting and function as educators through interaction with residents throughout the St. Luke's University Health Network and medical students from the Lewis Katz School of Medicine at Temple University and Temple/St. Luke's School of Medicine. Ultimately, we expect our fellows to achieve board certification in diabetes and endocrinology and be fully prepared to practice in the clinical, academic, and community based settings.