Training

WHAT WE OFFER
Tactical Fitness, Strength & Conditioning
Team Training
Group Fitness
Senior Programs
Our 30,000 square-foot facility can be set up in a variety of configurations from one large field, to one large and one smaller field, to three equally sized fields. Goals for field hockey, soccer and lacrosse are on site, along with setups for bocce and paddle tennis. To give it that family-friendly feel, there is a field-long spectator area for family and friends, complete with Wi-Fi!
TRAINING AT ST. LUKE'S FITNESS & SPORTS PERFORMANCE CENTER - UNION BOULEVARD
In addition to the expansive field set up, St. Luke's Fitness & Sports Performance Center - Union Boulevard features 2,000 square feet devoted to sports performance, fitness training and conditioning. Strength training areas are designed to provide free weight and implement-based training, along with sports specific performance and fitness training, for a variety of sports and goals. Group fitness classes and metabolic training classes are also offered.
CONTACT US
For inquiries on field rentals and leagues call 484-426-2540.
TACTICAL FITNESS, STRENGTH & CONDITIONING
For police, fire/rescue, EMS, military personnel and other tactical first responders. Tactical performance training is designed to deliver a premier level of conditioning for those who serve and protect our community and country.

"As a police officer and member of the national guard, St. Luke's tactical fitness training programs make me more job-ready. St. Luke's provides you with a variety of exercises with rope work and sled training that is very applicable to police work, and it's not one standard routine." – Tyler Doherty, Patrolman, South Whitehall Township Police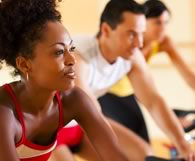 TEAM TRAINING
Team training is one of the few programs where the training, exercises and skills development are prescribed by the St. Luke's coaches and the team's coaching staff. Training can be tailored specifically to the actual sport-specific demands of the team and its coaching philosophy.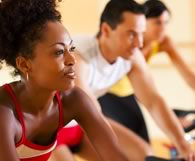 GROUP CLASSES
St. Luke's Fitness & Sports Performance Centers offer a comprehensive group exercise program led by nationally certified, energetic and knowledgeable instructors. Energy System Development or metabolic conditioning, develops the sports specific energy system or fitness needs that an athlete or fitness participant requires to perform at their ultimate best.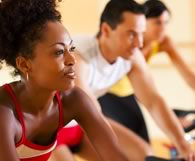 SENIOR PROGRAMS
Whether it's playing a game of bocce or pursuing paddle tennis, keeping fit as a senior is a critical factor for quality of life.