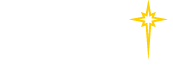 Find a Practice/Location
View All

Hospitals
Fitness & Sports Performance Centers
View All
Outpatient Centers
View All

St. Luke's Center
Administrative Offices
Admission Requirements

Education – A candidate must have completed work equal to a standard high school education in a college preparatory curriculum. A general equivalency diploma is acceptable for admission.
Applications will be reviewed only after the following have been received:
Completed St. Luke's application
Official copy of high school transcript (past and current)
Official copies of college transcripts (past and current)
G.E.D. scores and/or diploma (if applicable)
Two letters of reference
Customer Care Assessment Results
NOTE: Applicants are responsible for obtaining and forwarding official high school and college transcripts to St. Luke's University Health Network Surgical Technology Program. Attendance at any other institution must be reported at the time of application. Failure to indicate at the time of application that the applicant has taken courses from another institution invalidates any admission.
Since enrollment is strictly limited to 12 students, consideration will be given to:
Class rank in the upper third of the high school class
Post high school or college course grades in physical, social and biological sciences
Previous health care experience
Customer CARE Assessment results