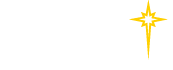 Find a Practice/Location
View All
Lehighton Campus

St. Luke's Lehighton Campus
211 North 12th Street
Lehighton, PA 18235
You never know where you'll be when an emergency happens. It's something most people don't even want to think about.
But know this, there's a St. Luke's Emergency Room always nearby... always ready for you – close to home or wherever you are when you need us most.
By choosing any one of our twelve St. Luke's Emergency Rooms, you can rest-assured that you will always receive the highest level of care for yourself and your loved ones. As a network, we are able to easily share information and expertise between our hospitals and our physician practices to provide you with the best emergency care possible.
Don't wait – let others know St. Luke's is your choice...when it matters most!
---
Highest Level of Care Close to Home
St. Luke's Lehighton Campus Emergency Room has board-certified doctors and trained emergency room nurses who are ready to help with serious medical conditions. The staff offers life-saving expertise for those suffering from chest pain, abdominal pain, shortness of breath, lacerations, broken bones, high fever, dizziness and fainting, seizures, poisonings and other life threatening ailments. The Emergency Room is adjacent to the Radiology Department to facilitate the immediate imaging needs of emergency patients. Emergency radiology services are available round-the-clock.
Trauma Center in Bethlehem
If the need arises, emergency patients can be quickly transported to the St. Luke's Level 1 Trauma Center in Bethlehem. The Trauma Center is designed to treat the most seriously injured patients. A specially trained and qualified multidisciplinary team of doctors, nurses and technicians are on-call and prepared to respond at a moment's notice.