WE MASK FOR YOU.
Please wear your mask for your entire visit.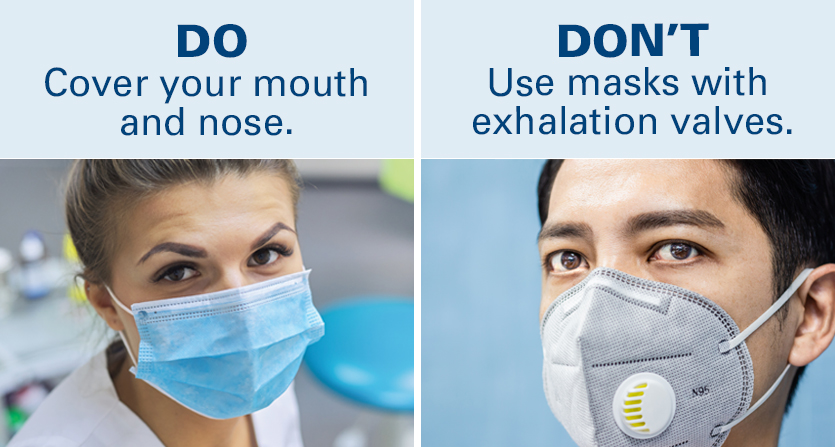 Masks with valves allow exhaled air to be vented into the room, exposing everyone to that air. If you enter with one of these masks, we will provide you with a surgical mask to place over your mask.
Thank you for helping #StopTheSpread!
---
Updated: July 22, 2020
St. Luke's has revised its visitation policy to help improve the experience of our patients while still keeping our facilities safe and healthy during the Coronavirus (COVID-19) outbreak.