St. Luke's Policies & Procedures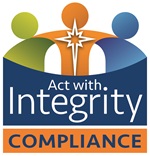 St. Luke's written policies and procedures are essential to the operation of our organization and its Compliance Program. The policies and procedures are designed to provide guidance to St. Luke's employees, physicians, clinicians, vendors, contracted workers, students, business partners and others regarding their duty to comply with Applicable Standards. More importantly, St. Luke's Code of Conduct provides a roadmap for ethical decisions within our operations and supports our compliance efforts.
Policies and procedures help to streamline internal processes and are good for employees and our organization as a whole. We are providing key policies for your review. You can contact St. Luke's Chief Compliance & Privacy Officer with questions or for additional policies.
Hotline Reporting
St. Luke's provides an external hotline phone number 1(855) 9 ETHICS (855-938-4427) or visit https://mysaintlukes.alertline.com.
Contact Us