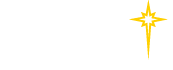 Find a Practice/Location
View All

St. Luke's Employee Wellness Program

The St. Luke's University Health Network (SLUHN) Employee Wellness Department takes a population health approach to engage St. Luke's employees and their spouses at a variety of levels. The program uses health assessment data to identify areas of health risk and offers participants resources and services to help reduce their risks and improve their health status. Programming efforts include tobacco cessation, targeted health coaching, plant-based eating classes, onsite weight management, emotional health and wellbeing programs, and free spouse flu shots, as well as efforts to improve the organization's environment and policies to support health. The Employee Wellness Care Team includes a plant-based dietitian (RD, LDN), health educators (MPH, CHES), and a social worker, several of whom are Board Certified in Lifestyle Medicine.
The SLUHN Community Supported Agriculture (CSA) program is also offered through the Employee Wellness Department, in order to increase access to and consumption of fresh vegetables and fruit, which is a continued area of focus. By partnering with local farmers, St. Luke's offers weekly shares of locally-grown produce to employees across the network for a 20-week growing season. This program has grown from one farmer delivering weekly to three locations to nine farmers delivering weekly to 19locations throughout the network. In 2019, the program had 585 members, which generated nearly $220,000 back into the pockets of local farmers. Nearly 12,000 bags of vegetables were distributed in the growing season! Unclaimed shares are donated to local soup kitchens and food pantries, offering an additional benefit to some of our community's neediest members. In 2020, the program's all-time revenue will exceed $1,000,000.
The population now meets or exceeds 7 Healthy People 2020 benchmarks, in areas including high blood pressure, high cholesterol, poorly controlled diabetes, tobacco use, physical inactivity, colorectal cancer screening and flu shot rate.
For healthy living information and SLUHN resources, please visit WellNOW ...Prevention IS Medicine!