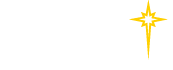 Find a Practice/Location
View All

New Sign On Bonus Programs

Exciting NEW Sign-On Bonuses for Nurses!!
When you join St. Luke's University Health Network, you will know you made the right decision for your career from day one! Our people make the difference.
You'll join a highly dedicated staff, caring leaders and obtain professional development while utilizing the latest in health care innovations.
Registered Nurse and Graduate Nurse Bonuses
$30,000 all acute care/all campuses
$15,000 all specialty areas/all campuses
2- year commitment
All sign-on bonuses will be pro-rated if weekly budgeted hours are below 36.
Bonuses are subject to change at the discretion of St. Luke's University Health Network.
Please contact HRERC@sluhn.org for more information.
Join the team you trust - 150 years of team work and quality patient care!