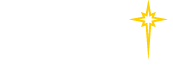 Find a Practice/Location
View All

Hospitals
Fitness & Sports Performance Centers
View All
Outpatient Centers
View All

St. Luke's Center
Administrative Offices
Nutritional Counseling for Cancer Patients

For more information regarding St. Luke's nutritional counseling services, please call 484-503-HOPE (4673).
Nutrition services are an essential component of comprehensive cancer care and patient rehabilitation. A Registered Dietitian/ Nutritionist (RDN) can provide individualized nutrition counseling and medical nutrition therapy for patients undergoing chemotherapy, radiation therapy, or surgery.
Nutrition counseling services are available at St. Luke's Cancer Centers in Allentown, Bethlehem and Easton (Anderson Campus).
Nutrition Services
Provide strategies to better manage nutrition-impact symptoms during treatment such as nausea, decreased appetite, taste changes, weight loss, weight gain and fatigue.
Help you better understand the large amount of conflicting nutrition information that is available on the internet and in the media.
Develop an eating plan for positive changes in diet and lifestyle for wellness.
Patients may be referred by their doctor, nurse, radiation therapist, cancer care counselor, social worker or other clinical staff or by a self-referral.