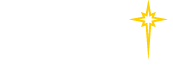 Find a Practice/Location
View All

Hospitals
Fitness & Sports Performance Centers
View All
Outpatient Centers
View All

St. Luke's Center
Administrative Offices
Financial Counselors

A cancer diagnosis is a devastating life-altering event that impacts virtually all aspects of a person's life. One of the significant impacts beyond the obvious physical, emotional, and spiritual can be financial concerns.
St. Luke University Health Network recognizes the added financial burden and stress that can come with a cancer diagnosis and has developed a new service to help reduce this burden for the cancer patients across our network. When help is made available to find ways to reduce financial burdens it helps relieve stress in other aspects of the cancer patients life as well. Many patients do not know about their insurance coverage limitations and possible assistance programs or grants available specifically to assist cancer patients. Some patients will actually delay or refuse treatment due to financial factors and this adversely affects not only an individual's quality of life but their chances of survival as well.
Oncology-specific financial counselors are available to assist St. Luke's cancer patients. Our financial counselors have special oncology-specific financial counseling training to assist with the financial needs of our patients. They are available to assist our patients with financial concerns at any point in their cancer treatment journey. If insurance changes or coverage is lost during treatment or medical costs increase due to medication treatment changes, the financial counselors are willing and able to help our cancer patients at any time when these types of issues arise.
St. Luke's Financial Counselors may help our oncology patients in the following ways:
Reduce barriers to the underinsured and uninsured patients.
Prepare patients for their financial responsibilities to include up-to-date deductible and co-pay information.
Assist patients to enroll in appropriate insurance plans.
Assist patients to find additional resources and assist patients in completing important paperwork for patient assistance programs.
Educate patients on their health benefits, provide assistance with questions about billing policies, billing statements, and personal balance owed.