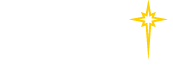 Find a Practice/Location
View All

Hospitals
Fitness & Sports Performance Centers
View All
Outpatient Centers
View All

St. Luke's Center
Administrative Offices
Cancer Counselors

St. Luke's cancer counselors/oncology social workers are available to provide guidance in accessing insurance and financial assistance and to provide short-term counseling to individuals with cancer and their family members throughout the continuum of care – from diagnosis through survivorship.
St. Luke's cancer counselors may help in the following ways:
Short-term counseling for patients and/or patient family members.
Assistance with preparing for conversations with family, friends and co-workers regarding a cancer diagnosis, and coping with the reactions patients may receive.
Guidance to access resources for practical needs such as transportation, insurance, financial assistance, employment, durable medical equipment, personal care and more.
Serve as a bridge to the medical care team to assure that patients have an understanding of treatment options and assistance with decision making.
Assistance in adjustment to life after cancer treatment. Many people find that the months after completing cancer treatment are especially difficult as they try to return to a more normal lifestyle.