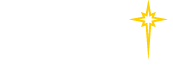 Find a Practice/Location
View All

Hospitals
Fitness & Sports Performance Centers
View All
Outpatient Centers
View All

St. Luke's Center
Administrative Offices
St. Luke's Plastic & Reconstructive Surgery
Restoring What Cancer Took Away
After a mastectomy, many women find that breast reconstruction can be an important step in their physical, mental and emotional recovery – helping them to feel better by restoring what cancer took away. At St. Luke's Plastic & Reconstructive Surgery our team knows that for many cancer survivors, breast reconstructive surgery is essential to healing.
Alison, the mother of four, was only 37, when she received the shocking diagnosis of breast cancer. She opted to have a mastectomy with breast reconstruction. She's confident that she made the right decision in choosing St. Luke's Cancer Center and St. Luke's Plastic & Reconstructive Surgeon W. Michael Morrissey Jr., MD. In fact, Alison says having her breasts restored has made "all the difference in the world in making me feel whole again."
St. Luke's Plastic & Reconstructive Surgery's talented physicians – Dr. Morrissey and colleagues Lino Miele, MD, and Juan Carlos Martinez, MD, – offer a variety of breast reconstruction options for their patients. Using their medical and surgical know-how and artistry, our surgeons help their patients look and feel their best.
W. Michael Morrissey Jr., MD
Plastic & Reconstructive Surgery
Now Offering DIEP (deep inferior epigastric artery perforator)
An Advanced Breast Reconstruction Option that Restores Volume and Shape... Read more>>