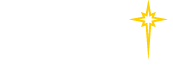 Find a Practice/Location
View All

Hospitals
Fitness & Sports Performance Centers
View All
Outpatient Centers
View All

St. Luke's Center
Administrative Offices
Need A Second Opinion

Cancer can be a confusing, frightening and life-changing event. Decisions about treatment options are difficult and it is important to find a physician familiar with treating your type of cancer. Many people seek the knowledge and advice of more than one physician to confirm a diagnosis and evaluate treatment options.
More options mean more hope.
With something as serious as cancer, having the input of another expert makes sense. In most cases, there is time to do some research and make sure your diagnosis is correct and your treatment plan is appropriate. You have nothing to lose by seeking a second opinion; it is your right as a patient. Even if you have started your treatment, it is not too late to get a second opinion.
Personalized care and proven success.
At St. Luke's Cancer Center, we not only provide an individualized medical approach to your care, but we also provide your care in a supportive and caring environment. The experience and specialization of your cancer team matters when caring for cancer patients. Our team includes medical oncologists, surgical oncologists, GYN oncologists, neurosurgical oncologist, thoracic oncology surgeons, urologists, radiation oncologists, nurses, social workers, genetic counselors, physician assistants, therapists and dietitians. Our cancer team works together to develop a treatment plan individualized to your needs.
Why should you get a second opinion?
There are several reasons, including:
To confirm that your cancer diagnosis and the direction you are heading is correct for you;
To hear about potentially different treatment opinions and/or different considerations on the best treatment options for your type of cancer;
To evaluate your eligibility for clinical trials;
To give you the confidence, reassurance, and peace of mind that you have chosen the right treatment option and a Cancer Center that meets your individualized needs;
To get more information about your cancer;
To help you feel in control of your health;
If you have any doubts about your physician, don't get along with him/her, or they don't have much experience caring for your type of cancer;
And, to find a doctor that is the right fit for you.
What are the steps that I need to take to get a second opinion?
The idea of getting a second opinion may be overwhelming. The good news is all you need to do is call St. Luke's HOPE Line at 484-503-4673 (HOPE). Our navigators will help you through the process of determining what specialists you need to see, coordinating your appointment, answering any questions, identify what you need to bring to your first appointment and direct you on your next steps.
Also, inform your doctor you wish to obtain a second opinion. Most doctors understand patients have a right to a second opinion and even encourage their patients to do so.
What do I need to bring to my appointment?
St. Luke's HOPE Line navigators will help you identify what you should plan to bring to your appointment. Generally speaking, plan on bringing your medical records which would include copies of your exams, actual imaging studies/scans, blood test results, pathology slides and results. You may need to sign a form to have your results sent to other physicians.
Does insurance pay for the second opinion?
Most insurances pay for a second opinion when cancer is suspected or diagnosed. Before making an appointment, it is best to check with your insurance provider about coverage. Some insurances may even require a second opinion before they pay for the cancer treatment.