News
St. Luke's Dr. Jonathan Hosey Appointed Chair of National Neurology Group
March 18, 2019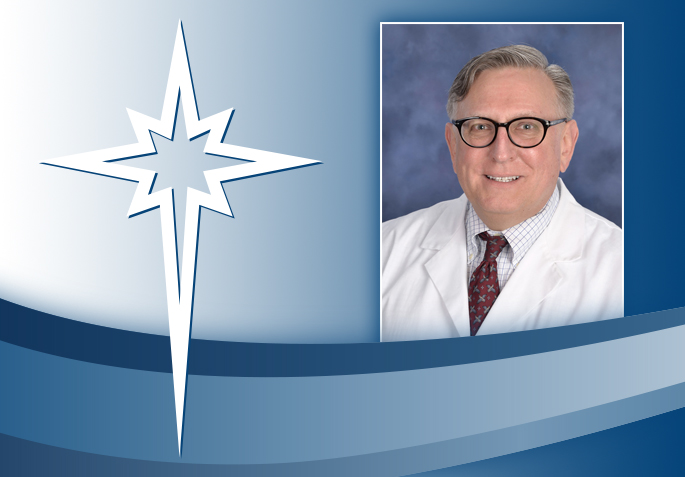 Jonathan Hosey, MD, FAAN, chair of St. Luke's Center for Neuroscience, has been appointed chair of the newly formed Industry Relations Subcommittee at the American Academy of Neurologists.
The AAN has more than 37,000 members and is the world's largest association of neurologists.
Hosey, a fellow of the AAN, has been on the board of directors since 2017 and will continue to serve as the board's Physician Liaison to Industry. As chair of the Industry Relations Subcommittee, he will continue to work on the association's highest standards of ethical and legal interaction with industry, including eliminating conflicts of interest between its members and the pharmaceutical and medical device industries.
"Because of the major issues that surround neurologic therapeutics, particularly the high cost of drugs and medical devices, the academy has felt that a subcommittee is a logical approach to intensify our oversight and interaction with industry," Hosey said.
The new subcommittee will emphasize transparency between the AAN's members and industry, as well as provide advice on best approaches to working without conflicts of interest and bias in the research and development of new therapeutics.
As reports of several high-profile conflicts of interest in medicine have made the news in recent years, the AAN's establishment of the Industry Relations Subcommittee demonstrates its commitment to being proactive in setting the highest standards of interaction between its members, professional groups and industry, Hosey said.
"We don't want the Academy to be in any situation that takes away from our main focus, serving our members and their patients so that major areas of research ensure the future pipeline of therapeutics that can help our patients," Hosey said.
"Considering that the interaction with industry is the pipeline in many ways for new therapeutics, it is critical that we partner in the discovery and direction of this with industry," he said.
The nine-member subcommittee will partner with senior leadership of scientific groups and pharmaceutical and medical device companies "to further new collaborations and the science of new discoveries," Hosey added.
The group will recommend policies, structure and format for industry roundtable events, as well as guide its role at the AAN's regional conferences and annual meeting, which is scheduled to meet in May in Philadelphia.
Hosey has been a member of the AAN since 1984. He previously served as chair of the Practice Committee for six years.