News
St. Luke's Athletic Training Residency First in PA and NJ to Earn Top Accreditation
September 27, 2018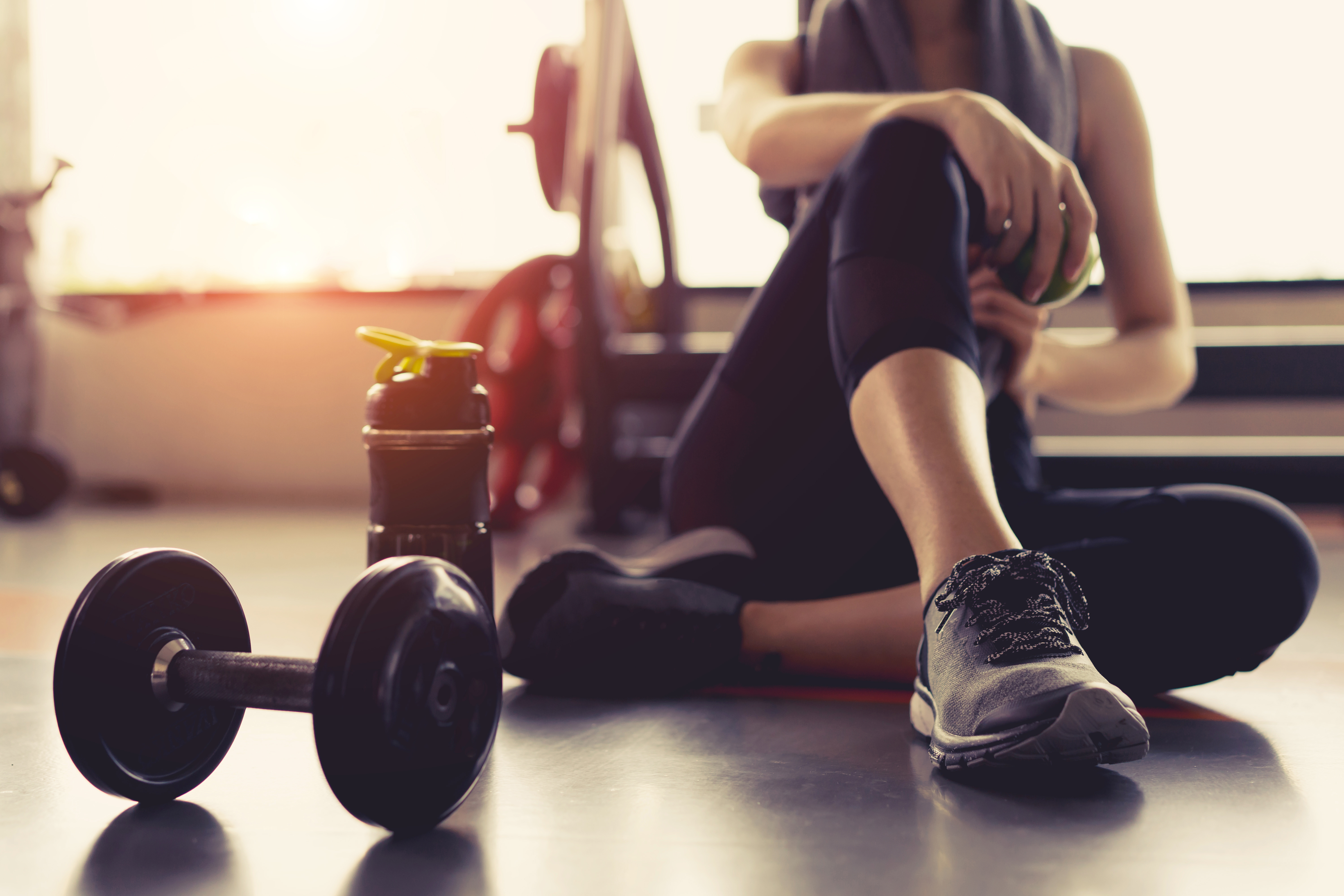 St. Luke's University Health Network is proud to announce that its Athletic Training Residency Program has become the eighth program in the country to receive accreditation from the Commission on Accreditation of Athletic Education (CAATE).
St Luke's Athletic Training Residency Program is the first and only CAATE accredited residency program in Pennsylvania or New Jersey. St. Luke's is accredited in Orthopedics, one of eight focus areas CAATE accredits.
"With the continuing evolution of athletic training, identifying and fortifying these specialty areas is the next step for our profession," said Jim Reidy, Program Manager East/New Jersey Athletic Training Residency Program Director for St. Luke's Sports Medicine.
"It was a goal to stand alongside the other 23 accredited residency and fellowship programs at St. Luke's and be at the forefront of preparing these health care professionals with the most elite, advanced education," he said. "We want to educate our Athletic Trainers using the same tools and techniques physicians employ during their Graduate Medical Education."
The athletic training residents work directly with orthopedic surgeon Nick Avallone, M.D., the program's Medical Director, and receive instruction from our core faculty members Brian Gloyeske, Kevin Call and Chris Servian, all board certified and licensed athletic trainers.
According to Reidy, the majority of the residents' time is spent working directly with Dr. Avallone mainly out of St. Luke's Warren Campus. The residents also spend 100 hours with musculoskeletal radiology staff to become proficient in reading X-rays and MRIs and enhancing the care provided by orthopedic physicians.
"Athletic training residents also receive leadership training," Reidy said. "Our goal is help them become leaders in the orthopedic setting where they might take on administrative roles.
The athletic training residents also complete training in casting and bracing and participate in surgical scrub training. The residents learn through simulations and take part in advanced patient-reported outcome analysis.
Accreditation from the CAATE requires a rigorous vetting process that highlights 102 standards a program must meet. The first two years of St. Luke's program were dedicated to refining the Program's Vision. In 2017-18, St. Luke's completed a self-study and then underwent a Site Visit by CAATE to ensure compliance with the standards.
St. Luke's Athletic Training Residency Program is now in its fourth year. As of 2018, the program offers residencies to a maximum of three qualified candidates annually in order to ensure an intensive one-on-one focus. With our ties to St. Luke's Medical Education, we are well positioned to design and offer accredited athletic training residencies in other specialties areas like primary care, pediatrics, prevention and wellness, and rehabilitation. "Once these residency programs mature the next step professionally will be to build fellowship training programs in subspecialty areas", Reidy said.
"Several years ago St. Luke's Orthopedic Care and Sports Medicine set out to design and implement an innovative residency program for athletic trainers," said John Hauth, Senior Network Administrator for Sports Medicine at St. Luke's. The awarding of initial accreditation is worthy of recognition and provides further evidence of St. Luke's commitment to preparing the best practitioners for service to their communities.
###
About St. Luke's
Founded in 1872, St. Luke's University Health Network (SLUHN) is a fully integrated, regional, non-profit network of more than 14,000 employees providing services at 10 hospitals and more than 300 outpatient sites. With annual net revenue greater than $2 billion, the Network's service area includes 10 counties: Lehigh, Northampton, Berks, Bucks, Carbon, Montgomery, Monroe and Schuylkill counties in Pennsylvania and Warren and Hunterdon counties in New Jersey. Dedicated to advancing medical education, St. Luke's is the preeminent teaching hospital in central-eastern Pennsylvania. In partnership with Temple University, St. Luke's created the region's first and only regional medical school campus. It also operates the nation's longest continuously operating School of Nursing, established in 1884, and 28 fully accredited graduate medical educational programs with 226 residents and fellows. St. Luke's is the only health care system in central-eastern Pennsylvania to earn Medicare's five-star rating (the highest) for quality, efficiency and patient satisfaction. St. Luke's has earned the 100 Top Major Teaching Hospital designation from IBM Watson Health (formerly Truven Health Analytics) repeatedly – six times total and four years in a row including 2018. It has also been cited by IBM Watson Health as a 50 Top Cardiovascular Program. Utilizing the EPIC electronic medical record (EMR) system for both inpatient and outpatient services, the Network is a multi-year recipient of the Most Wired award recognizing the breadth of the SLUHN's information technology applications such as telehealth, online scheduling and online pricing information. St. Luke's is also recognized as one of the state's lowest cost providers.