St. Luke's Mission Vision and Values

Our Mission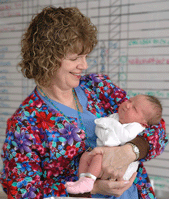 The mission of St. Luke's University Health Network is an unwavering commitment to excellence as we care for the sick and injured; educate physicians, nurses and other health care providers; and improve access to care in the communities we serve, regardless of a patient's ability to pay for health care.
The mission will be accomplished by the following:
Making the patient our highest priority.
Promoting healthy lifestyles and continuously improving care provided to heal the sick and injured.
Coordinating and integrating services into a seamless, easily accessible system of care.
Improving the level of service provided throughout the Network
Ensuring all health care services are relevant to the needs of the community.
Striving to maximize the satisfaction of our patients, employees, medical staff and volunteers, and
Training allied health professionals, nursing and medical students, and residents and fellows and attracting them to practice within our Network's service area.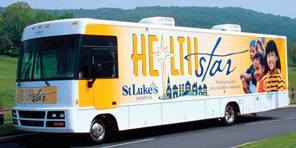 ---
Vision
In comparison to national benchmarks, St. Luke's will:
Achieve top decile performance in quality and safety measures,
Provide exceptional service, and
Be perceived as EASY to use by all who access or provide our services.
Values
St. Luke's University Health Network is guided by the following values:
P-C-R-A-F-T
Pride – We take pride in our accomplishments and in our organization.
Caring – We show consideration for others and their feelings. We treat others as we want to be treated.
Respect – We recognize the value, diversity and importance of each other, those we serve and the organization.
Accountability – We are responsible to make decisions and solve problems in a timely and effective manner.
Flexibility – We adapt to the changing needs and expectations of those we serve.
Teamwork – We work together to improve quality.
Focus
Our Strategic Focus
People and Relationships
Physicians, Employees and Volunteers -- our most important assets
We will be the "employer of choice"
Simplicity
Continue to simplify management structure
Promote efficiency and effectiveness
Integrity
Transparent, accountable management
Ongoing adherence to our Management Philosophy
Quality
Focus on clinical process improvements using national benchmarks and appropriately share the outcomes of our ongoing focus on quality
Perform in the top decile in national pay-for-performance programs
Cost
Perform in the top decile in Thomson criteria for cost-effective management
Continue to be region's low-cost tertiary hospital