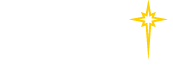 BMHSeConnect Provider Portal
Find a Practice/Location
View All

Hospitals
Fitness & Sports Performance Centers
View All
Outpatient Centers
View All

St. Luke's Center
Administrative Offices
Thank you for being part of the BMHSeConnect Health Information Exchange user community, powered by St. Luke's Gnaden Huetten & Palmerton Campuses.
On June 23, 2018, we transitioned to a new and improved Patient Portal. Our new portal is called St. Luke's MyChart. You can still access your old BMHSeConnect Patient Portal account below and it will remain open through August 31, 2018. However, it cannot be updated with new information.
To access your most up to date records, you will need to create a new St. Luke's account. Please visit our new MyChart portal below.

Available through August 31, 2018
If you are experiencing any technical difficulties please call us at 1-866-STLUKES (785-8537) option 5.